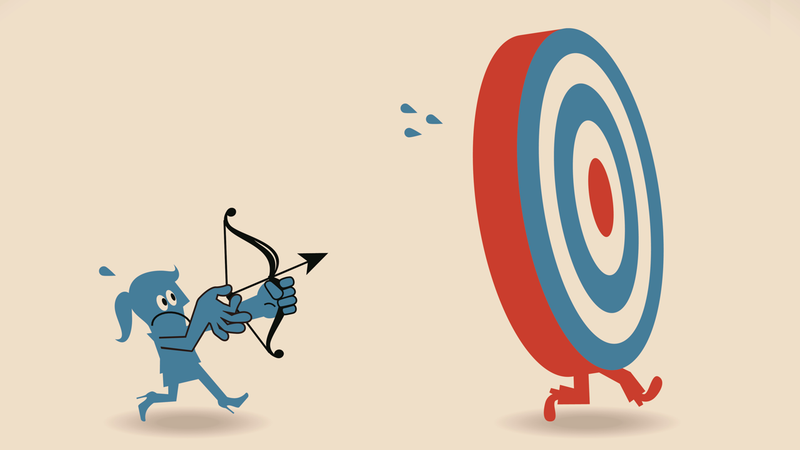 Goals have been a central part of my personal, professional, and financial successes for as long as I can remember. I remember setting personal goals even as a child, such as personal summer reading challenges and savings goals, and that initiative has continued into adulthood.
This post originally appeared on The Simple Dollar.
Goal-setting was a major part of how Sarah and I were able to bring about our financial turnaround, for example, and goal-setting was also a major part in building The Simple Dollar.
As I've continued in my life's journey, however, I've discovered a few things when it comes to how I set goals.
First, I'm much more likely to succeed at goals that I view as fun. I set a reading challenge of some kind for myself pretty much every year–this coming year is no different–and I almost always succeed at them. This year's challenge is centered around reading a certain number of what I consider to be challenging books, ones that are going to stretch my thinking, and I'm really excited about it. I view that goal as incredibly fun, even though I know it's also good for my mind.
Second, I'm also much more likely to succeed at goals if I feel as though my back is to the wall in some fashion. Our financial turnaround was centered around the really big goal of debt freedom, but I don't think I would have chased it with the same intensity if it weren't for the fact that Sarah and I had put ourselves in a real financial pickle.
If those two factors aren't true, I often have a hard time succeeding at goals. Goals where the philosophy is that I want to improve some aspect of my life but I don't feel as though I need to do so are challenging because there's a day-to-day motivation lacking behind those goals.
Today, I'm not going to talk about the easy goals. I'm going to talk about those hard goals, the ones that don't seem fun and don't represent something that you feel like you have to do, but you deeply want to.Financial independence falls into that category, as does weight loss for many people, to name two examples. They're challenging goals. They're often goals that people deeply want. But, at the same time, people often aren't in a situation where they have to do it.
Many people like to use the turning of the calendar year as a time to start a major personal goal, and that makes a lot of sense. A fresh calendar year often feels like a fresh start.
Break It Down Into Daily Bits
The biggest problem with giant goals is that they tend to lack immediacy. They often feel so big and so distant that it doesn't feel like you can really make significant progress toward that goal any time soon, which leaves you feeling helpless and hopeless and thus abandoning the goal.
The trick is to break that giant goal down into small little steps, things that you can do today that will inevitably lead to the completion of your big goal and the success that you desire.
I personally like the method presented by Gary Keller in his book The One Thing, in which he specifically goes through breaking down a "big idea" goal into daily bits.
Let's say you have a big five year goal in mind. What's the one thing you can do in the next year to make it happen?
Now, you've got this big singular thing you can do this year. What's the one thing you can do in the next month to make that happen?
Now, you've got this big singular goal for this month. What's the one thingyou can do in the next week to make that happen?
Now, you've got a singular goal for this week. What's the one thing you can do today to make that happen?…
more…
http://lifehacker.com/how-to-create-and-succeed-at-personal-goals-in-the-comi-1790986202