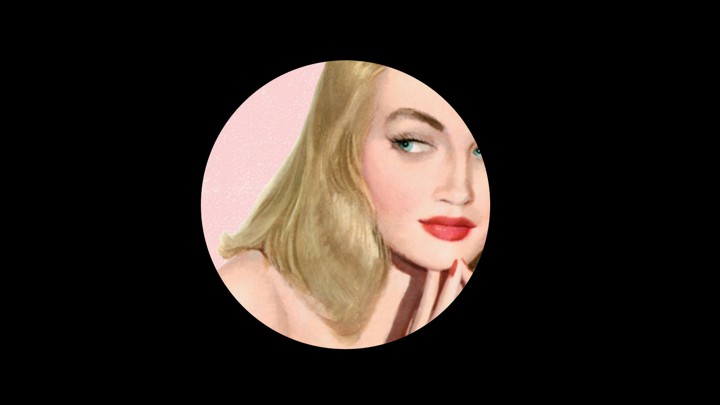 LITTLE, BROWN SPARK
Untrue: Why Nearly Everything We Believe About Women, Lust, and Infidelity Is Wrong and How the New Science Can Set Us Free
LITTLE, BROWN SPARK
A week after devouring Untrue, Wednesday Martin's eminently readable treatise on the lies society has been fed about female sexuality, agency, and infidelity, I saw an ad for Brooklinen sheets on the New York City subway. Three sets of socked feet were sticking out from beneath these sheets—two male, one female. "For throuples," it began. I squealed. I was immediately reminded of the eighth chapter of Martin's book, "Loving the Woman Who's Untrue," in which she interviews Carrie Jenkins, a professor of philosophy at the University of British Columbia in Vancouver and the author of a book on the empirical basis for arithmetical knowledge. Lately, as Martin explains, Jenkins "is as likely to be called a whore, a slut, 'a walking sexually transmitted infection,' 'everything that is wrong with women,' 'a selfish cunt' … as she is to be addressed with the honorific 'professor.' "
Why? Because she dared to write—matter-of-factly, philosophically—about her own polyamorous living arrangement: a husband of six years and a boyfriend of five.
"Simply going public with her day-to-day life was threatening to the order of things," writes Martin. It's a claim that can easily be made, too, of Untrue, a book that may very well set off nuclear bombs in bedrooms, boardrooms, and advertising agencies—specifically, those that for decades have peddled the norms of the male libido, ad nauseam, in magazines, on billboards, and via Super Bowl ads. To wit: When New York magazine's The Cut wrote about Jenkins's living arrangement, it used a stock photo of a man and two women. In an article about a woman with two men. Which brings me back to the Brooklinen ad and my subway squeal. Finally!, I thought, the first normalization of the female fantasy of multiple partners I've ever seen that wasn't on a porn site.
The television show Three's Company premiered in 1977, portraying, albeit subtextually, the now seemingly mundane male fantasy of having multiple female partners on prime-time TV. Yes, Jack had to pretend to be a gay man for the living arrangement to be palatable to his landlord, Mr. Roper, and presumably to TV executives and the audience of that era, and the jokes were adolescent in the extreme. But the underlying sexual tension—never overtly expressed—was that of a one-male/two-female threesome.
Forty-one years later, here's Martin's book and an ad for bed linens, asking their audiences to accept, as normal, one woman with multiple men. Of course, it's not as if literature on the topic—of women being as randy as men, if not more so—hadn't existed prior. The novelist Erica Jong coined the term zipless fuck in 1973; three years later, Shere Hite, in The Hite Report: A Nationwide Study of Female Sexuality, provided a well-researched window into what women want in bed. Yet it's important to note that it took until 2016 for science to provide an accurate 3-D model of the clitoris. And slut is still a slur hurled at women as a means of diminishing what should be seen as normal—female desire—by insinuating it to be both abnormal and morally reprehensible. "Along with life, liberty, and the pursuit of happiness," writes Martin, "the sexual double standard is one of our country's foundational concepts."
Describing Untrue is tricky, so I'll let Martin's introduction provide a window into her well-executed goal: "Untrue," she writes, "is a book with a point of view—namely that whatever else we may think of them, women who reject monogamy are brave, and their experiences and possible motivations are instructive." Part manifesto, part cultural anthropology, part literary criticism, part memoir, Untrue veers in a number of directions in pursuit of proving Martin's thesis, but never abruptly or in an order that feels jarring…
more…