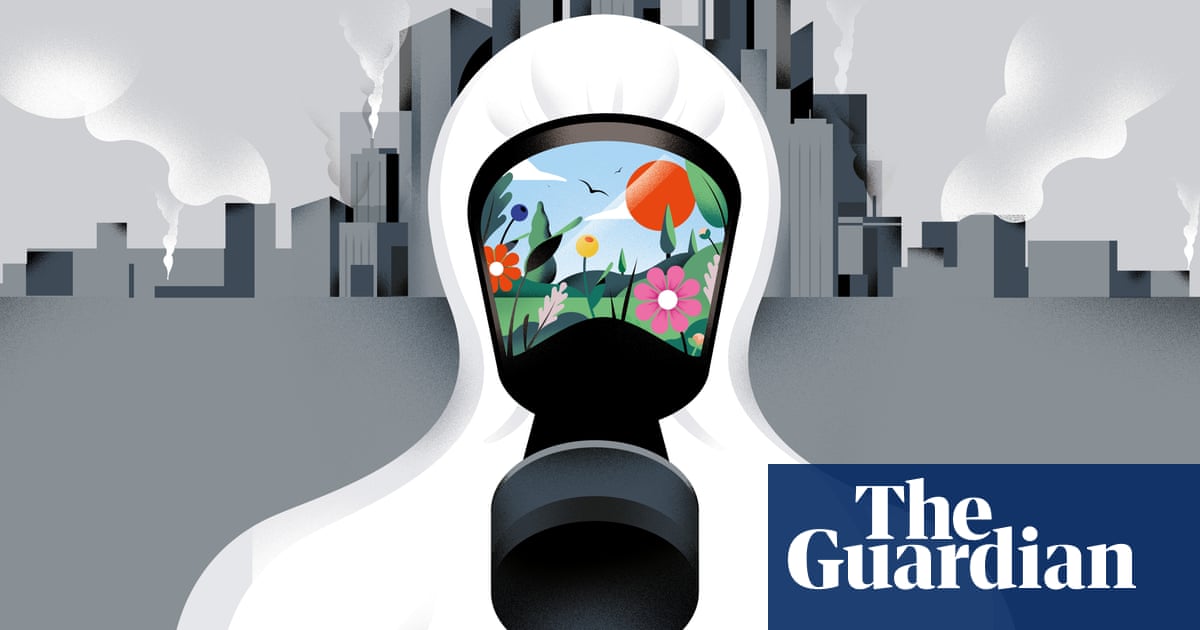 Times of upheaval are always times of radical change. Some believe the pandemic is a once-in-a-generation chance to remake society and build a better future. Others fear it may only make existing injustices worse.
Everything feels new, unbelievable, overwhelming. At the same time, it feels as if we've walked into an old recurring dream. In a way, we have. We've seen it before, on TV and in blockbusters. We knew roughly what it would be like, and somehow this makes the encounter not less strange, but more so.
Every day brings news of developments that, as recently as February, would have felt impossible – the work of years, not mere days. We refresh the news not because of a civic sense that following the news is important, but because so much may have happened since the last refresh. These developments are coming so fast that it's hard to remember just how radical they are.
Cast your mind back a few weeks and imagine someone telling you the following: within a month, schools will be closed. Almost all public gatherings will be cancelled. Hundreds of millions of people around the world will be out of work. Governments will be throwing together some of the largest economic stimulus packages in history. In certain places, landlords will not be collecting rent, or banks collecting mortgage payments, and the homeless will be allowed to stay in hotels free of charge. Experiments will be underway in the direct government provision of basic income. Large swathes of the world will be collaborating – with various degrees of coercion and nudging – on a shared project of keeping at least two metres between each other whenever possible. Would you have believed what you were hearing?
It's not just the size and speed of what is happening that's dizzying. It's the fact that we have grown accustomed to hearing that democracies are incapable of making big moves like this quickly, or at all. But here we are. Any glance at history reveals that crises and disasters have continually set the stage for change, often for the better. The global flu epidemic of 1918 helped create national health services in many European countries. The twinned crises of the Great Depression and the second world war set the stage for the modern welfare state.Advertisement
But crises can also send societies down darker paths. After the terrorist attacks of September 11, government surveillance of citizens exploded, while George W Bush launched new wars that stretched into indefinite occupations. (As I write this, the US military's current attempt at reducing its troop presence in Afghanistan, 19 years after the invasion, is being slowed by coronavirus-related complications.) Another recent crisis, the 2008 financial crash, was resolved in a way that meant banks and financial institutions were restored to pre-crash normality, at great public cost, while government spending on public services across the world was slashed.
Because crises shape history, there are hundreds of thinkers who have devoted their lives to studying how they unfold. This work – what we might call the field of "crisis studies" – charts how, whenever crisis visits a given community, the fundamental reality of that community is laid bare. Who has more and who has less. Where the power lies. What people treasure and what they fear. In such moments, whatever is broken in society gets revealed for just how broken it is, often in the form of haunting little images or stories. In recent weeks, the news has furnished us with countless examples. Airlines are flying large numbers of empty or near-empty flights for the sole purpose of protecting their slots on prime sky routes. There have been reports of French police fining homeless people for being outside during the lockdown. Prisoners in New York state are getting paid less than a dollar hour to bottle hand sanitiser that they themselves are not allowed to use (because it contains alcohol), in a prison where they are not given free soap, but must buy it in an on-site shop.
But disasters and emergencies do not just throw light on the world as it is. They also rip open the fabric of normality. Through the hole that opens up, we glimpse possibilities of other worlds. Some thinkers who study disasters focus more on all that might go wrong. Others are more optimistic, framing crises not just in terms of what is lost but also what might be gained. Every disaster is different, of course, and it's never just one or the other: loss and gain always coexist. Only in hindsight will the contours of the new world we're entering become clear…
more…
https://www.theguardian.com/world/2020/mar/31/how-will-the-world-emerge-from-the-coronavirus-crisis