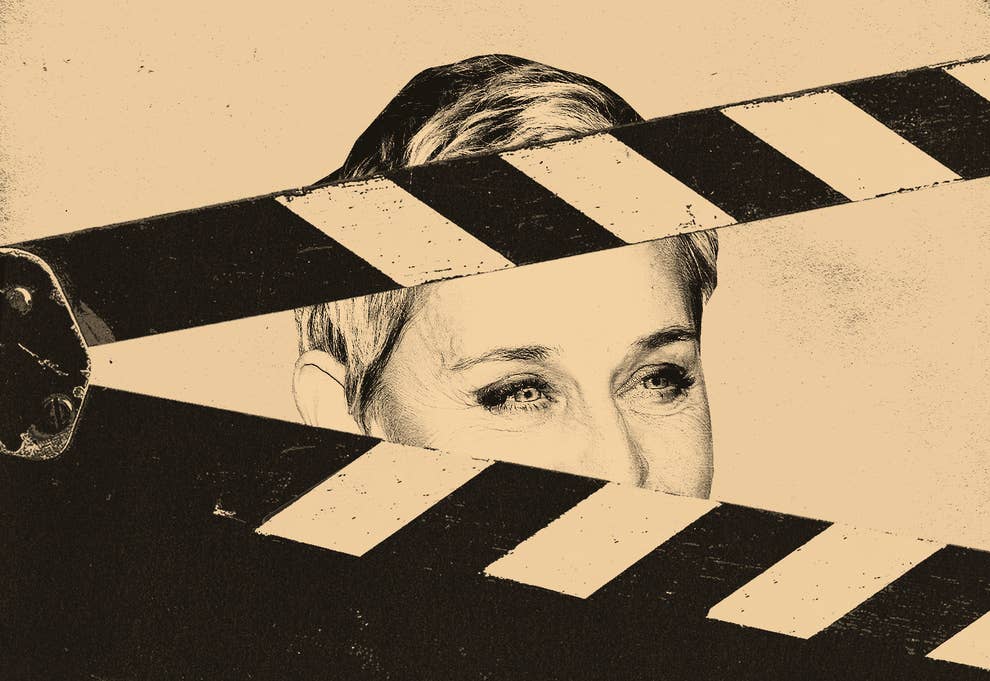 "If [Ellen] wants to have her own show and have her name on the show title, she needs to be more involved to see what's going on," one former employee said.
Ellen DeGeneres has built her worldwide, multimillion-dollar brand on the motto "be kind," with lavish giveaways and acts of charity. But behind the scenes, current and former employees on her leading daytime show say they faced racism, fear, and intimidation.
"That 'be kind' bullshit only happens when the cameras are on. It's all for show," one former employee told BuzzFeed News. "I know they give money to people and help them out, but it's for show."
BuzzFeed News spoke to one current and 10 former employees on The Ellen DeGeneres Show, all of whom asked to remain anonymous, fearing retribution from the award-winning NBC daytime talk show and others in the entertainment industry. They said they were fired after taking medical leave or bereavement days to attend family funerals. One employee, who claims she was fed up with comments about her race, essentially walked off the job. Others said they were also instructed by their direct managers to not speak to DeGeneres if they saw her around the office.
Most of the former employees blamed executive producers and other senior managers for the day-to-day toxicity, but one former employee said that, ultimately, it's Ellen's name on the show and "she really needs to take more responsibility" for the workplace environment.
"If she wants to have her own show and have her name on the show title, she needs to be more involved to see what's going on," one former employee said. "I think the executive producers surround her and tell her, 'Things are going great, everybody's happy,' and she just believes that, but it's her responsibility to go beyond that."
In a joint statement to BuzzFeed News, executive producers Ed Glavin, Mary Connelly, and Andy Lassner said they take the stories of the employees "very seriously."
"Over the course of nearly two decades, 3,000 episodes, and employing over 1000 staff members, we have strived to create an open, safe, and inclusive work environment," they said. "We are truly heartbroken and sorry to learn that even one person in our production family has had a negative experience. It's not who we are and not who we strive to be, and not the mission Ellen has set for us.
"For the record, the day to day responsibility of the Ellen show is completely on us. We take all of this very seriously and we realize, as many in the world are learning, that we need to do better, are committed to do better, and we will do better."
A Black woman who used to work on The Ellen DeGeneres Show told BuzzFeed News she experienced racist comments, actions, and "microaggressions" during her year and a half as an employee. She said when she was hired, a senior-level producer told her and another Black employee, "Oh wow, you both have box braids; I hope we don't get you confused." And at a work party, she said, one of the main writers told her, "I'm sorry, I only know the names of the white people who work here," and other coworkers "awkwardly laughed it off" instead of coming to her defense.
When the former employee brought up issues of race and representation on the show and asked producers not to use offensive terms like "spirit animal" in segments, her colleagues called her "the PC police."
When she started to speak up about the discrimination, she said, all of her colleagues distanced themselves from her.
"Whenever I brought up an issue to my white male boss, he would bring up some random story about some random Black friend that he had and how they managed to get over stuff," she said. "He would use his Black friend as some way to say, 'I understand your struggle.' But it was all performative bullshit."
After one year at Ellen, she said she asked for a raise after learning another recent hire made double for doing the same job, despite her having worked in the television industry for a decade. Her manager told her "they'd see what they could do," but months went by and nothing happened, she said.
"They definitely don't practice what they preach with the 'be kind' mantra."
The former employee said she was also called into a meeting with executive producer Ed Glavin, where she was reprimanded for her objections to the term "spirit animal," asking for a raise, and suggesting employees on the show receive diversity and inclusion training.
"He said that I was walking around looking resentful and angry," she said…
more…
https://www.buzzfeednews.com/amphtml/krystieyandoli/ellen-employees-allege-toxic-workplace-culture