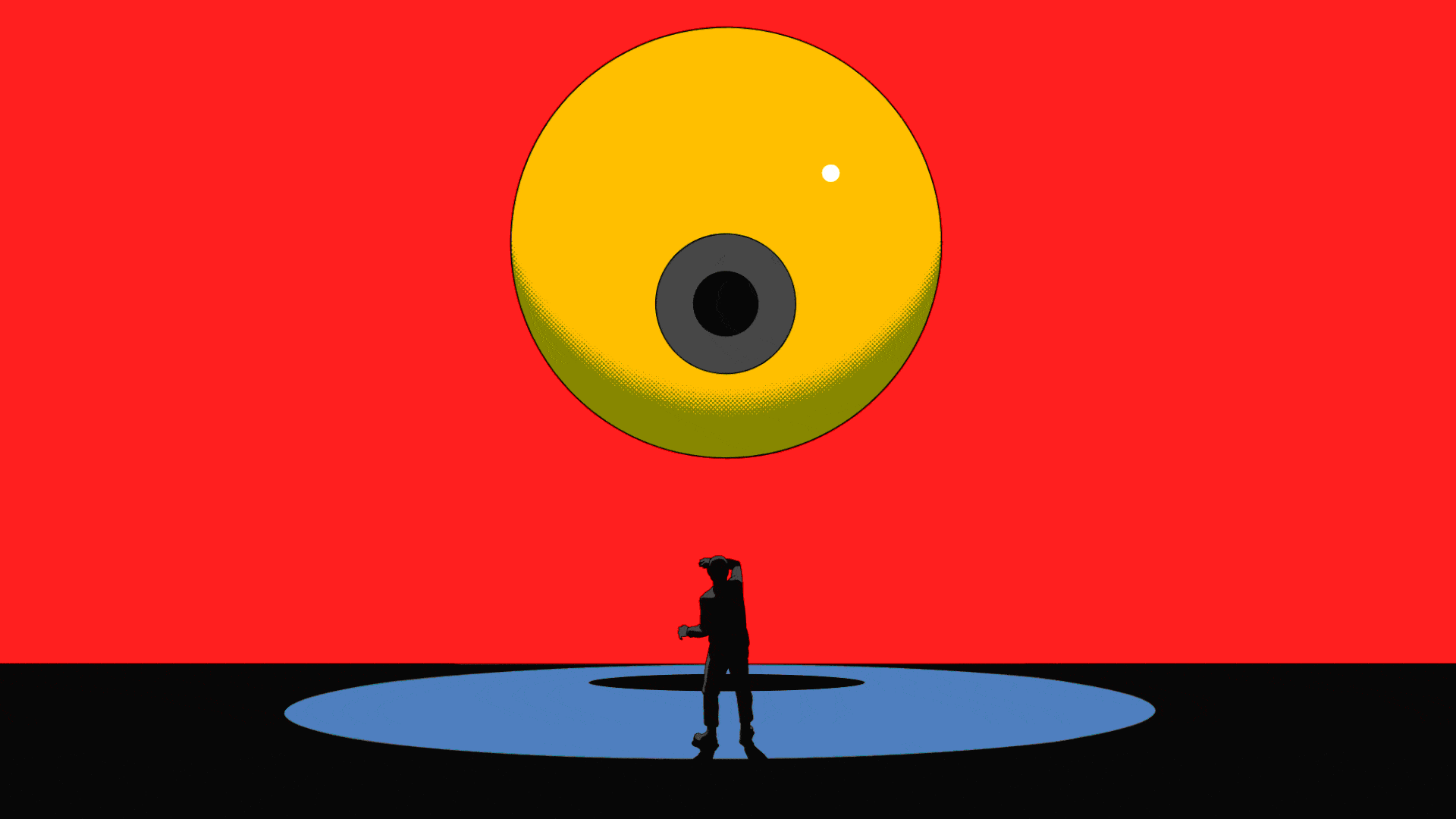 Xi Jinping is using artificial intelligence to enhance his government's totalitarian control—and he's exporting this technology to regimes around the globe.
Northwest of beijing's Forbidden City, outside the Third Ring Road, the Chinese Academy of Sciences has spent seven decades building a campus of national laboratories. Near its center is the Institute of Automation, a sleek silvery-blue building surrounded by camera-studded poles. The institute is a basic research facility. Its computer scientists inquire into artificial intelligence's fundamental mysteries. Their more practical innovations—iris recognition, cloud-based speech synthesis—are spun off to Chinese tech giants, AI start-ups, and, in some cases, the People's Liberation Army.
I visited the institute on a rainy morning in the summer of 2019. China's best and brightest were still shuffling in post-commute, dressed casually in basketball shorts or yoga pants, AirPods nestled in their ears. In my pocket, I had a burner phone; in my backpack, a computer wiped free of data—standard precautions for Western journalists in China. To visit China on sensitive business is to risk being barraged with cyberattacks and malware. In 2019, Belgian officials on a trade mission noticed that their mobile data were being intercepted by pop-up antennae outside their Beijing hotel.
After clearing the institute's security, I was told to wait in a lobby monitored by cameras. On its walls were posters of China's most consequential postwar leaders. Mao Zedong loomed large in his characteristic four-pocket suit. He looked serene, as though satisfied with having freed China from the Western yoke. Next to him was a fuzzy black-and-white shot of Deng Xiaoping visiting the institute in his later years, after his economic reforms had set China on a course to reclaim its traditional global role as a great power.
The lobby's most prominent poster depicted Xi Jinping in a crisp black suit. China's current president and the general secretary of its Communist Party has taken a keen interest in the institute. Its work is part of a grand AI strategy that Xi has laid out in a series of speeches akin to those John F. Kennedy used to train America's techno-scientific sights on the moon. Xi has said that he wants China, by year's end, to be competitive with the world's AI leaders, a benchmark the country has arguably already reached. And he wants China to achieve AI supremacy by 2030.
Xi's pronouncements on AI have a sinister edge. Artificial intelligence has applications in nearly every human domain, from the instant translation of spoken language to early viral-outbreak detection. But Xi also wants to use AI's awesome analytical powers to push China to the cutting edge of surveillance. He wants to build an all-seeing digital system of social control, patrolled by precog algorithms that identify potential dissenters in real time.
China's government has a history of using major historical events to introduce and embed surveillance measures. In the run-up to the 2008 Olympics in Beijing, Chinese security services achieved a new level of control over the country's internet. During China's coronavirus outbreak, Xi's government leaned hard on private companies in possession of sensitive personal data. Any emergency data-sharing arrangements made behind closed doors during the pandemic could become permanent.
China already has hundreds of millions of surveillance cameras in place. Xi's government hopes to soon achieve full video coverage of key public areas. Much of the footage collected by China's cameras is parsed by algorithms for security threats of one kind or another. In the near future, every person who enters a public space could be identified, instantly, by AI matching them to an ocean of personal data, including their every text communication, and their body's one-of-a-kind protein-construction schema. In time, algorithms will be able to string together data points from a broad range of sources—travel records, friends and associates, reading habits, purchases—to predict political resistance before it happens. China's government could soon achieve an unprecedented political stranglehold on more than 1 billion people.
Xi wants to use artificial intelligence to build a digital system of social control, patrolled by precog algorithms that identify dissenters in real time.
Early in the coronavirus outbreak, China's citizens were subjected to a form of risk scoring. An algorithm assigned people a color code—green, yellow, or red—that determined their ability to take transit or enter buildings in China's megacities. In a sophisticated digital system of social control, codes like these could be used to score a person's perceived political pliancy as well…
more…
https://www.theatlantic.com/magazine/archive/2020/09/china-ai-surveillance/614197/