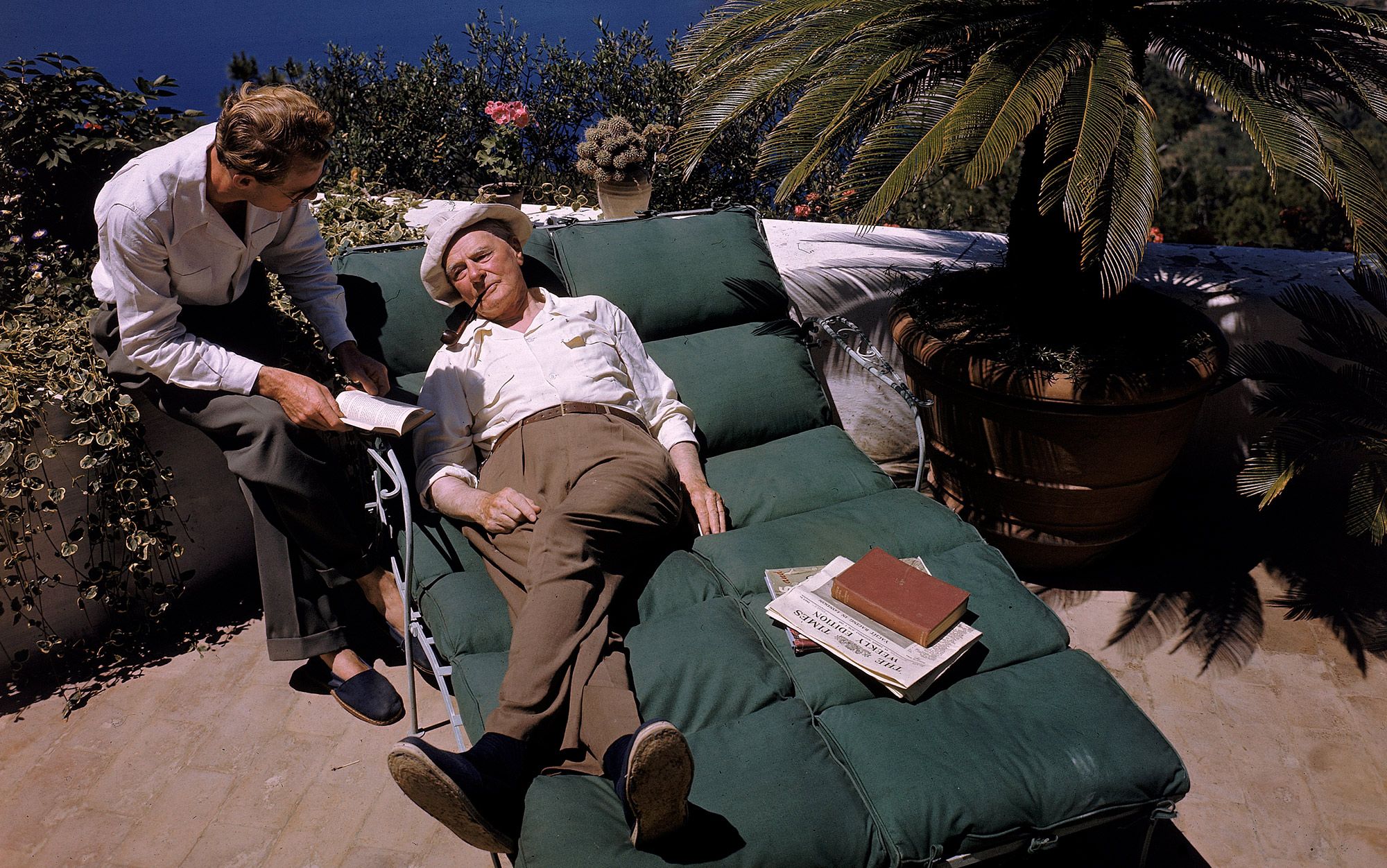 He was a literary lion and an infamous pederast: what might we learn from his life about monstrosity and humanity?
Rachel Hope Cleves is a historian and professor at the University of Victoria, British Columbia. She is the author of The Reign of Terror in America: Visions of Violence from Anti-Jacobinism to Antislavery (2009), Charity and Sylvia: A Same-Sex Marriage in Early America (2014) and Unspeakable: A Life Beyond Sexual Morality (2020). Her current project is titled 'A Historian's Guide to Food and Sex'. 
Edited by Sam Haselby
The British writer Norman Douglas was so famous during his lifetime (1868-1952) that he frequently turned up as a character in fiction. D H Lawrence, Aldous Huxley and Richard Aldington all put him in their novels, while Douglas's own bestselling novel South Wind (1917) appeared on the shelves of characters in Evelyn Waugh's Brideshead Revisited (1945) and Vladimir Nabokov's The Real Life of Sebastian Knight (1941). Bombarded by fans who sought him out in Florence, his home base during the 1920s and '30s, Douglas had his mail sent to the local Thomas Cook travel bureau to keep his address secret.
In May 1937, Douglas fled Florence, fearing that he was about to be arrested for raping a 10-year-old girl. He took a train to Monte Carlo, to seek refuge with his friend Oscar Levy, a wealthy German Jewish intellectual who had funded the first English translation of Friedrich Nietzsche's collected works. Levy wasn't bothered by the allegations against Douglas. He told him: 'The Italians ought to have sent you yearly 12 boys and 12 girls as did the Athenians to the Minotaurus of Crete. On account of your literary merits. And because you are not a minotaurus, but a nice gentleman, who does the children good.' Levy didn't share Douglas's sexual tastes, but he didn't condemn them either. Douglas's enthusiasm for young virgins of both sexes, in Levy's view, was part of his appeal. Levy praised Douglas as the 'last of the pagans!'
It wasn't just Nietzscheans who defended Douglas. Many within British literary circles blithely tolerated his pederasty, which he did little to hide. Renowned as a witty and ribald conversationalist, Douglas was given to bon mots such as 'I've always loved a very large possession attached to a very small boy.' The writer and actress Faith Compton Mackenzie said that 'the tang of his salty conversation delighted me'. When Douglas was charged in November 1916 with indecent assault on two male cousins, ages 10 and 12, she volunteered an alibi in court. She included this anecdote in the first volume of her memoirs, saying that she considered her testimony to be her 'war work'. Mackenzie's alibi helped to get Douglas released on bail, enabling him to flee Britain and resettle in Italy.
Douglas's 1916 arrest was widely reported in the British press. His notoriety helped make South Wind a bestseller. Twenty years later, Douglas's flight from Italy in 1937 was also reported in the British papers, which again didn't fatally damage his popularity. When Douglas was forced by the Second World War to return to London in 1942, he was welcomed by a new circle of literary friends, including Viva King, Constantine FitzGibbon and Brian Howard. After the war, Douglas returned to Italy, where he was befriended by Graham Greene, one of the era's most popular writers. And after his death, in 1952, when critics attacked him for abusing children, Greene staunchly defended Douglas's posthumous reputation.
Today it's impossible to imagine how such a notorious paedophile could be admired by so many people despite his sexual behaviour. What explains this change? And does this historical episode help us understand anything about present-day willingness to turn a blind eye to blatant sexual abusers, such as the American financier Jeffrey Epstein and the French writer Gabriel Matzneff?
It might feel natural to presume that the moral injunction against sex between adults and children is timeless. But today's extreme antipathy to paedophilia dates only to the 1980s, when contests over masculinity and homosexuality inspired an outburst of panic about child abuse. 'Not until the 1980s did the signifier of paedophilia accrue the kind of abhorrence and horror that it connotes today,' argued the historian Steven Angelides in 2005. Before the 1980s, attitudes towards sexual encounters between adults and children or youths – boys and girls – were far more ambiguous…
more…
https://aeon.co/essays/pederasts-as-monsters-and-the-problem-of-active-not-knowing