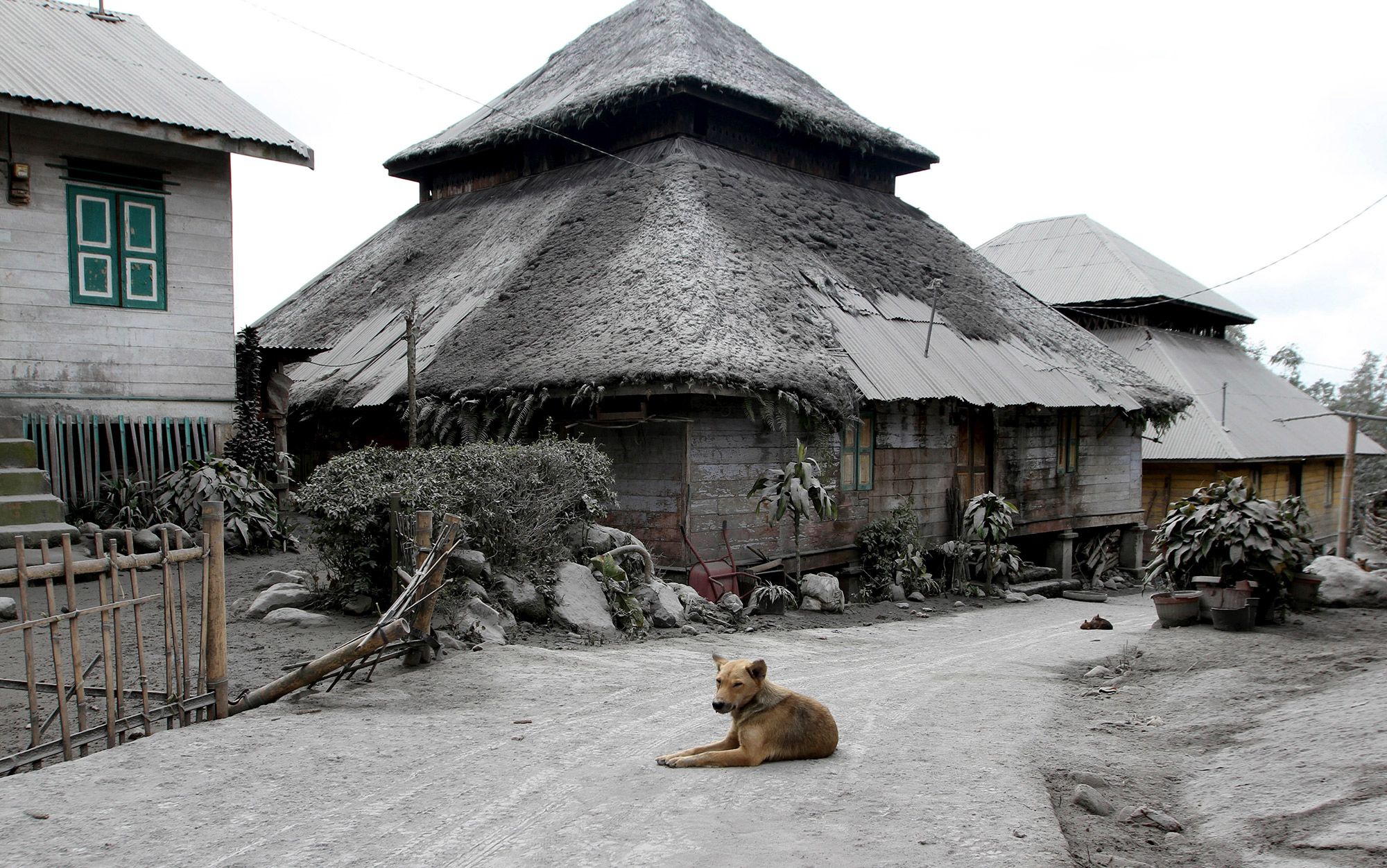 If humans were to disappear from the face of the Earth, what might dogs become? And would they be better off without us?
by Jessica Pierce is a bioethicist and writer. She is a faculty affiliate with the Center for Bioethics and Humanities at the University of Colorado Anschutz Medical Campus. Her books include A Dog's World (2021) and Unleashing Your Dog (2019), with Marc Bekoff, and Run, Spot, Run (2016). She also writes the blog All Dogs Go to Heaven for Psychology Today. She lives in Colorado.
Edited by Pam Weintraub
If you share your home with a dog, you may have found yourself rolling your eyes or clicking your tongue at your furry friend in response to some outrageously un-wild behaviour. Your dog might daintily tiptoe around puddles, run away from squirrels, or refuse to go outside in the snow without a coat and booties. 'You'd never survive without me,' you might have gently chided her.
But what if you were to phrase this as a serious question for your dog: 'Do you really think you would be able to survive on your own without my help?' If your dog says: 'Sure, why wouldn't I?' you might press her for some details: how would you stay warm? What would you do when it rains? What would you eat? And most importantly, wouldn't you be lonely without me?
Your dog might tell you that she would simply go next door and live with your neighbour, who would likely provide the basics of food and shelter and even, probably, love. Annoyed by the apparent lack of loyalty, you might press your dog further and ask what she would do if there were no next-door neighbour. If, in fact, there were no humans whatsoever. Then how would she manage?
In our new book, A Dog's World (2021), Marc Bekoff and I invite readers into an imaginary world in which humans have suddenly disappeared and dogs must survive on their own. We consider two key questions. First, could dogs survive without their human counterparts – are they still capable of living on their own, as wild animals, without help from and relationships with humans? Second, and perhaps even more intriguing, what are some of the possible evolutionary trajectories of posthuman dogs, as 'artificial' selection is replaced by natural selection? Would dogs look or behave anything like the animals we now call our best friends? This is a serious thought-experiment in speculative biology and one that can ultimately help us better understand who dogs really are. Thinking about dogs without us can help us understand who dogs are with us, and what they need from us, right now, to flourish and be happy.
If humans disappeared tomorrow, about 1 billion dogs would be left on their own. The first clue to whether dogs would survive is here, in the basic demographics of current dog populations. These billion dogs occupy all corners of the globe, exploit diverse ecological niches, and live in a wide range of relationships with humans. Although many people, when asked to picture a dog, will think of a furry companion curled up on the couch by a human's side or walking on the end of a leash, research suggests that roughly 20 per cent of the world's dogs live as pets, or what we call 'intensively homed dogs'. The other 80 per cent of the world's dogs are free-ranging, an umbrella term that includes village, street, unconfined, community, and feral dogs. In other words, most dogs on the planet are already living on their own, without direct human support within a homed environment.
Although the world's 800 million free-ranging dogs have far more independence of movement and behaviour than the 200 million intensively homed dogs, and have developed a range of survival skills, almost all dogs on the planet rely on human presence for one key resource: food subsidies, either in the form of direct feeding and handouts or in the form of garbage and waste. The loss of human food resources would present the most significant survival challenge to dogs during the immediate aftermath of human disappearance and in the transition years into a fully posthuman future.
After some rough years, dogs would adapt to life on their own
If humans disappeared – along with their garbage, waste and stores full of bagged dog kibble – dogs would quickly have to find other sources of food. Because dogs are behaviourally flexible – and because they are dietary generalists – they could likely survive on a wide range of edibles, from plants, berries and insects to small mammals and birds, and perhaps even some larger prey. Their meal plans would depend on where they live, their size and their body shape…
more…
https://aeon.co/essays/who-could-dogs-become-without-humans-in-their-lives