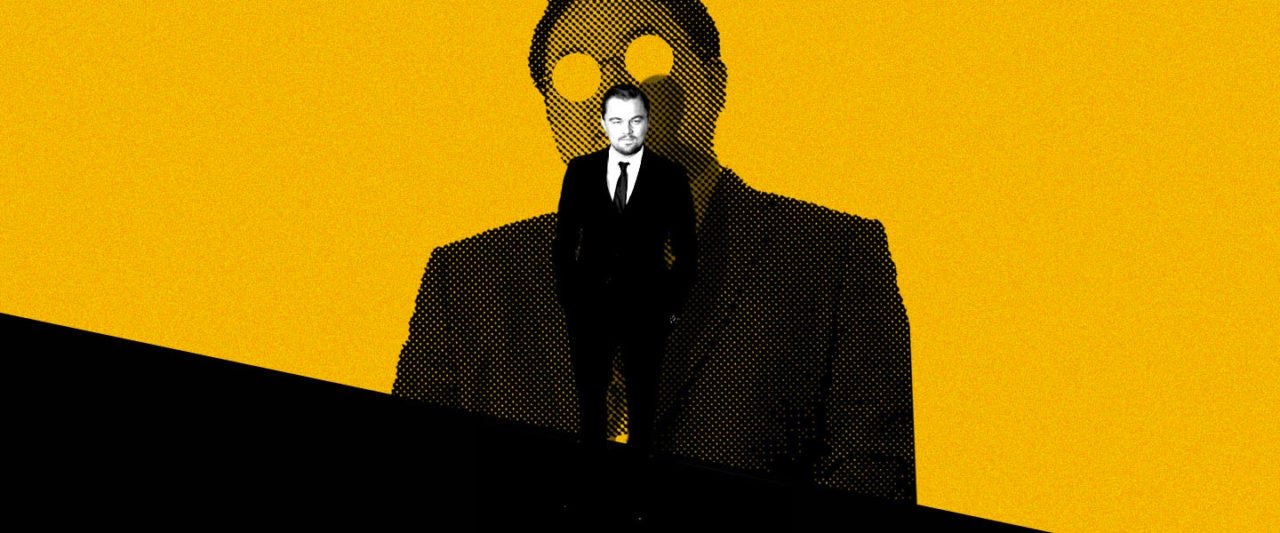 How Leo got caught up in a money-laundering scheme that screwed the Malaysian people out of billions
It's April 2013 in New York. Ensconced in a Chelsea studio bubbling with celebrities and champagne, an international man of mystery records his vanity music project. The ballad the 30-year-old sings is called "Void of a Legend." The man calls himself Jho Low. At one point in his recording session, rapper Busta Rhymes and super-producer Pharrell Williams show up. Low shouts at Busta, "Yo! I own you! You're my bitch!"
The Malaysian financial wunderkind is drunkenly referring to the fact that he now co-owns EMI Group Limited, a music publishing company, and thus, Busta's rhymes. Nonetheless, it's obviously a tense moment — a non-black man telling a black man that he owns him. Pharrell has to step in and calm the situation down. This is the beginning of the end, but no one knows it yet.
Five months later, halfway around the world in Thailand, a man named Xavier Justo plots revenge against his former business partners, men who are also partnered with Jho Low. A son of Spaniards who'd emigrated to Switzerland, Justo is a former Swiss banker, but more importantly, he's a man with a world-shaking grudge. His ex-partners cut him out of a business that's suddenly, mysteriously, worth more than a billion dollars. He wants the $2 million promised to him in his severance agreement that he never received, money he feels is rightfully his.
He decides to blackmail his former partners and emails them a threat: He has 90 gigabytes of incriminating emails and data on illegal investments and money transfers; unless he gets his two mill, he'll leak it to the press. It's a risky move. After all, his former partners have powerful friends — one of the co-founders of the company is a Saudi prince.
In that same summer of 2013, Leonardo DiCaprio has just finished shooting The Wolf of Wall Street. It's one of his finest performances. The film details the rise and fall of a financial crimes mastermind, Jordan Belfort, based on his searingly-honest memoir. The great irony is that there's a far greedier international money-laundering scheme secretly paying for the film. One day, it will probably inspire best-selling books and possibly a movie, too. Which raises the question: Who will play Leonardo DiCaprio?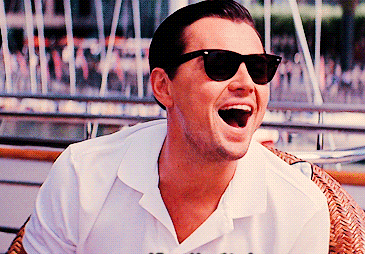 Because whoever it is, they'll have a big part in the film — i.e., both Low and DiCaprio have starring roles in a 251-page Department of Justice indictment documenting the multibillion dollar criminal scheme. Low, the alleged mastermind of what Attorney General Loretta Lynch referred to as the greatest kleptocracy the world has ever seen, was DiCaprio's friend. They'd partied together in Vegas and Cannes; they schemed together to beat the system in Hollywood. Most of all, though, he handed DiCaprio the money to make his dream project — The Wolf of Wall Street — that no one in Hollywood would bankroll.
Again, in a cosmic irony, DiCaprio desperately wanted to make a movie that deeply examined the sort of greed that rots the soul and ruins our natural world, yet this highly intelligent, sensitive actor never recognized this same greed when he partnered with it in reality. He somehow missed it when Low gave him a Basquiat painting worth $9.2 million and a Picasso worth $3.2 million. He also missed it when, in that same summer of 2013, two producers of the original Dumb and Dumber were excluded from the sequel and countersued Red Granite, the production company that was making both that movie and The Wolf of Wall Street. The veteran producers alleged in their lawsuit, later amended, that they'd been informed of a vast criminal conspiracy underwriting the company:
"Red Granite is funded with monies that include proceeds from offenses against a foreign nation that involve bribery of public officials, or misappropriation, theft or embezzlement of public funds by a public official. Plaintiffs are informed and believe that public officials in Asia and the Middle East have taken bribes and/or misappropriated, stolen or embezzled funds, and that those ill-gotten funds have then been invested in Red Granite."
In the wake of this multibillion dollar legal scandal, DiCaprio said nothing, right until the U.S. government filed a criminal asset forfeiture and demanded he hand over his ill-gotten artwork and an Oscar he'd been given as a gift (to be clear, though, not the one he'd earned for his work in The Revenant). The feds also asked the actor to secretly testify before a grand jury. In a prepared statement from his reps, DiCaprio signaled his new willingness to learn about what justice will look like for the Malaysian people who were robbed by his former friend and partner, Jho Low: "Both Mr. DiCaprio and (the Leonardo DiCaprio Foundation) continue to be entirely supportive of all efforts to assure that justice is done in this matter. Mr. DiCaprio is grateful for the lead and instruction of the government on how to accomplish this."…
more…